NAMI Chicago Resource Card
National Alliance on Mental Illness of Chicago Resource Card
Directory (.pdf printable) of Resources for Chicago organized by service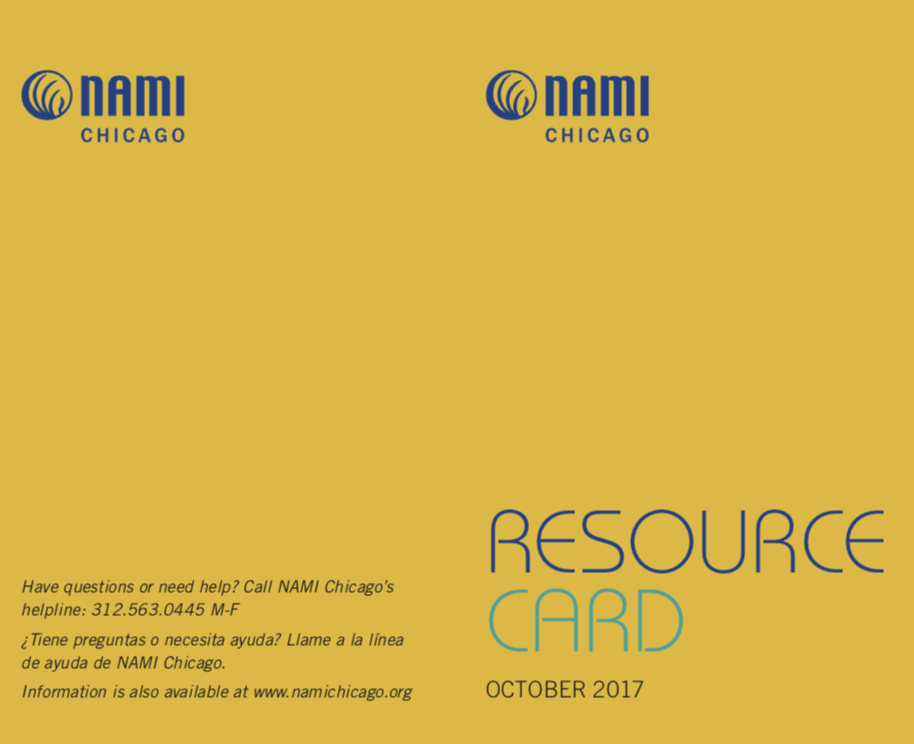 Chicago Department of Family and Support Services Substance Abuse Treatment Providers
Informational Directory of Substance Abuse Services
(.pdf printable) Directory of support services from the City of Chicago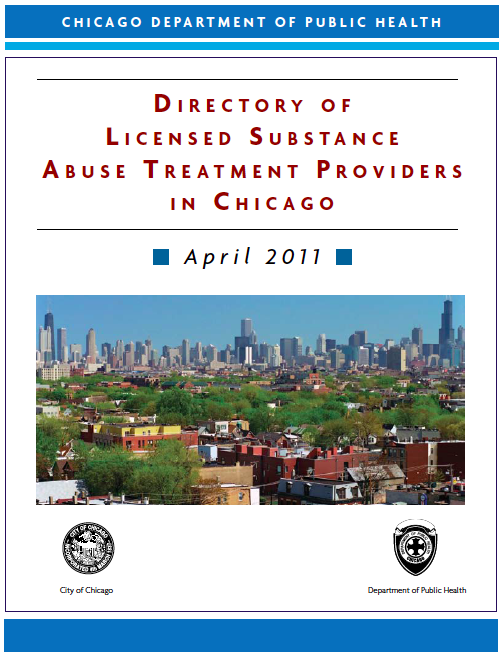 Illinois Department of Human Services Resource Directory & Guide
Resource Directory & Guide for Illinois
(.pdf printable) Directory of support services DHS. Website (linked above) also has an Organized Database with links to numerous resources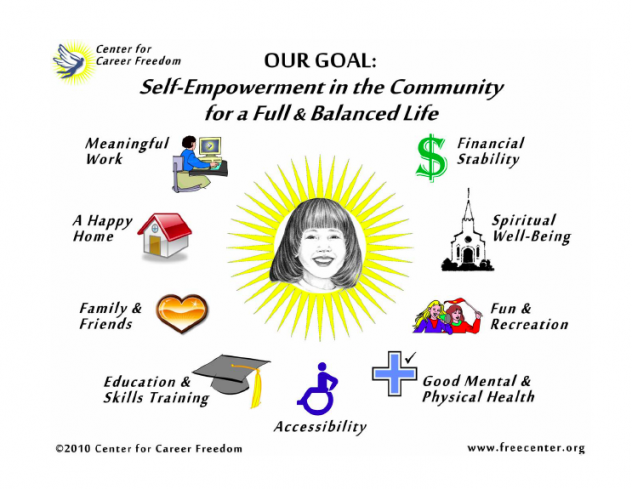 Windy City Live
Windy City Live Stop the Violence Resource List
(.pdf printable) Directory of support services for anti-violence organizations.
(Click here for download) wcl-stop-the-violence
Chicago School of Data Book
Social Service Resources Study
A regional ecosystem in the service of people
The Chicago Help Initiative's Resource Guide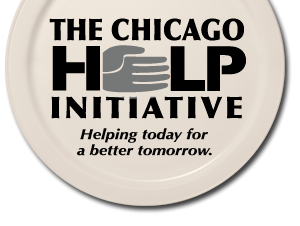 The next time someone on the street asks you for a dollar to get a bite to eat, tell him you have something better. Tell him how to get a hot meal, a bag of groceries and a path off the street. Then give him the Guide.  Click the Below image for a copy of the 2014 Resource Guide in a .pdf version.  Or Contact The Chicago Help Initiative for a copy printed on their durable glossed pamphlet.  The guide is a compact, durable booklet that steers those in immediate need to donated hot meals, free groceries, medical care, shelter and numerous other important resources.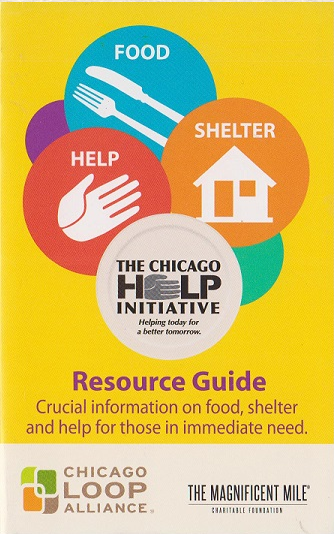 Chicago Department of Family and Support Services
Informational Directory of Support Services
(.pdf printable) Directory of support services from the City of Chicago Department of Family and Support Services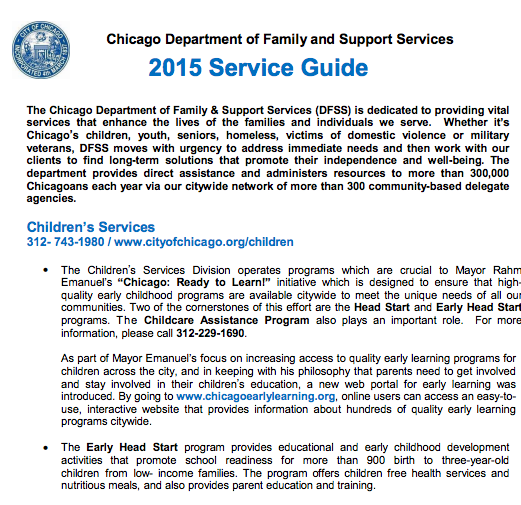 LGBTQ Youth Resource Guide
Howard Brown Health - Broadway Youth Center
(.pdf printable) LGBTQ Youth Chicago Resource Guide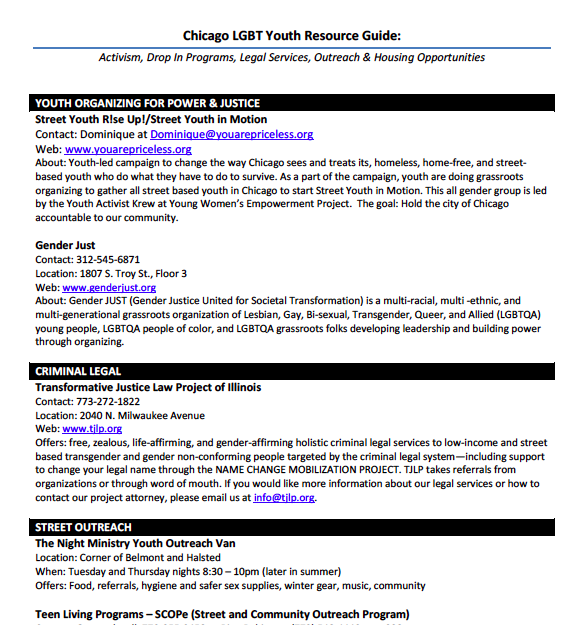 Veterans Directory of Services
Veterans Resource Directory
(.pdf printable) Federal Benefits for Veterans, Dependents and Survivors